BettyFest is thrilled to announce this year's hosts for our fifth annual night of all-lady comedy at Spiderhouse Ballroom on Saturday, Aug. 19. Carina Magyar (Live at ColdTowne, Ready Set Go Nuts at Gourdough's) is returning this year, along with first time BF MC, Vanessa Gonzalez ("Why Aren't you Screaming?" podcast, 1st runner up FPIA 2017).
These women are hilarious, crazy talented, in charge, hustlers, what the kids are calling "hashtag goals" and after speaking with them, we can add humble to the list.

BettyFest: Why do you think it's important to give women more stage time in comedy (in life)?
Vanessa G: It's very important because we are fucking funny and all knowing. Amen.
Carina M: Stage time is the only way to improve at stand-up. But there are two types of stage time. There's open mic time, which depends mostly on having a scene that is welcoming to female performers at a base level — which means not being an abusive or harassing place. That's a baseline. Honestly, that's a good goal for all of society in general, not just comedy scenes. Then there is *quality* stage time. This is where I think bookers in Austin are more proactive than most scenes, and bookers across the country could perhaps become more proactive. Traditionally, if a male comic has a decent set — say one or two developed jokes — they'll get a shot on a showcase. For women, it's more often the case that they have to have a fully-developed set of at least 5 minutes, sometimes more, before they'll get that same chance. But it's very difficult to create a fully developed set without quality stage time. I think if you book a show, you constantly have to look at your lineups and say "am I not cutting women the same slack I'm cutting men?" (This is true of female bookers, too!) You should ask this about comics of color and queer comics as well. If you've set a very high bar for getting on your show, make sure it's not even higher for voices you may not be as familiar with.
BF: Who were/are your idols/inspirations? Who do you look up to (in comedy or outside of it)?
VG: My mom and grandma taught me how to be funny and make fun of myself. I also love John Leguizamo. His one man shows have always inspired me. 
CM:  Right now, I'm watching Tig Notaro's every move like a hawk. I think she's figured a lot of things out, but I also think she's constantly stretching herself, improvising outside a comfort zone. How she does this while staying so grounded as a performer is something I'd like to do.

BF: How long have you been doing comedy/standup?
VG: I started doing comedy 9 years ago. I started in sketch and improv but have been doing stand-up for the past 3 1/2 years. 
CM: 7 years in Austin as a standup. Longer, off-and-on, if you count a smattering of improv and sketch stuff from my 20s.
BF: What made you want to pursue comedy as a career?
VG: I just really love doing it. Making people laugh is such an awesome/crazy experience. Then people started offering me money to do it so I said, "OK!"
CM: As a career? Oh goodness, that's an overwhelming thought. For me, comedy is an escape valve from a career, a way to blow off creative steam so I don't feel so suicidal when filling out spreadsheets from 9 to 5.
You can catch more of these ladies by checking out their upcoming shows and projects.
We're excited *~asf~* to have Carina and Vanessa emceeing BettyFest this year and we're happy they're excited too.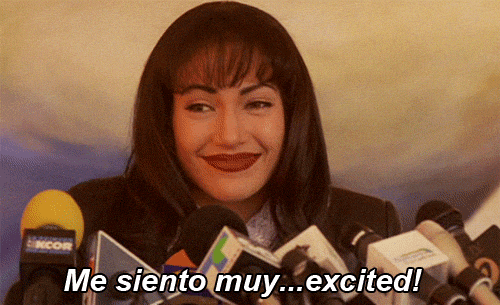 "I've been lucky enough to perform for BettyFest shows before, and I love the enthusiasm of the crowds. I can't wait to do it again!" Carina says. Vanessa shares these sentiments, too. "I'm so proud and excited to be a part of Betty Fest! Every performer on the line up is amazing and a force to be reckoned with!"
v true.